YUME ESPOIR (premium line)
[yume espoir]
Compact, stylish, and space efficient
A standard model that supports a wide range of techniques and
allows the chair design to be selected.
W650×D1988×H930
(HEIGHT OF NECK POSITION: 800)mm 
CHAIR: BASIC LINE
LEG REST: FIXED
*Adjustable leg rest also available
UPGRADE OPTION
ADJUSTABLE SHOWER HEAD
This newly-developed adjustable shower head takes optimal water volume and pressure into consideration, and offers a high degree of user friendliness.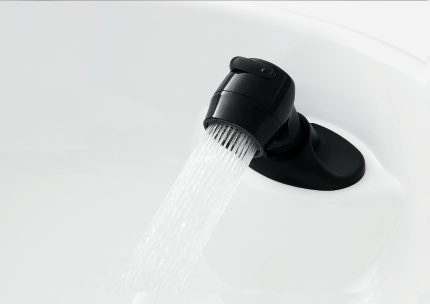 Shower mode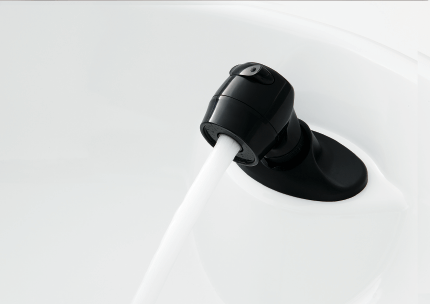 Low-splash foaming mode
The product can be switched between shower and low-splash foaming mode, depending on the desired treatment.
FEATURES
Basin can be selected according to the shampoo style.
BACKWASH BASIN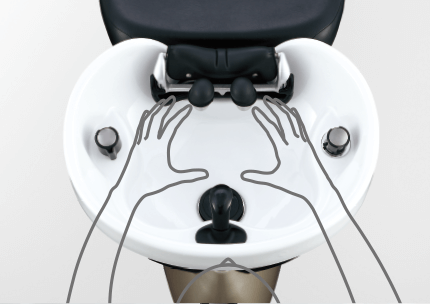 This basin is ideal for shampooing and spa treatments performed from behind the customer.
HEIGHT OF NECK POSITION: 800mm ONLY
SIDEWASH BASIN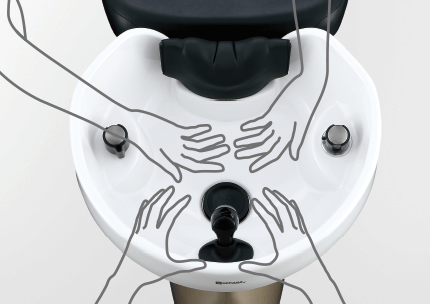 This basin is ideal for shampooing from the side in standing posture and for spa treatment from behind the customer in seated posture.
*The height of neck position to be selected at purchase from 800mm [H], 775mm [M], or 750mm [L] according to preference.
For performing treatment from the rear, please select the 800mm [H] type.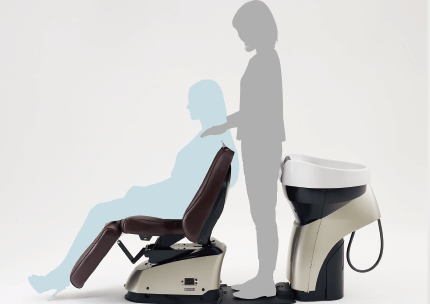 This product offers treatment space from between the chair and the basin.
The separated chair unit and basin unit allow stylist to stand between the basin and the chair to perform services such as shoulder massages.
FEATURES
(COMMON TO THE YUME SERIES)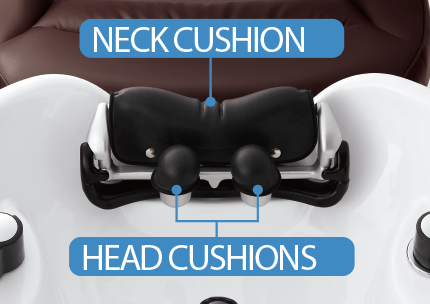 Comfortable neck device
Two head cushions and a neck cushion provide support with good balance on three points, reducing neck strain.
Maintains optimal position even during long treatments.
*1 set of HEAD CUSHIONS [EA-YMH2] and NECK CUSHION [EA-YMN] included with the unit.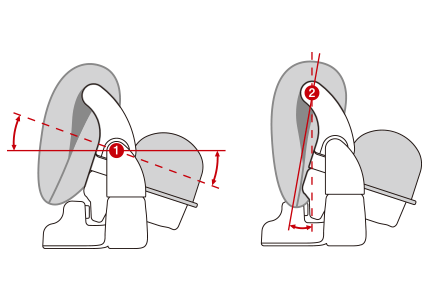 Diagram of the mechanism
Two-axis rotating structure fits the neck regardless of any shape and body type.
OPTIONS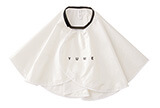 YUME SHAMPOO CAPE (PEARL WHITE) [EA-YMCP]
RELATED EQUIPMENT