Electric CollectionEnsuring a smoother, more comfortable experience for
both you and your customers.
Our Electric Collection combines first-class comfort for your customer
with superb operability to let your professional talents shine.
Only an electric barber's chair offers the high-stroke,
low initial height that enables you to work more smoothly and efficiently
while keeping your customer comfortable throughout.
Note: Not available with some models or specs
Our three core principles
Safety and stability

Our chair base is designed with stability in mind, so you can offer shaving or facial treatments without worrying about shaking. For added safety and peace of mind it is also equipped with an anti-pinch mechanism.

Customer comfort

Every model is ergonomically designed for ultimate comfort. Comfortable seat cushions, high-quality leather and soft gathers ensure total relaxation.

Work efficiency

Every model includes details designed to increase your work efficiency, from a shallower backrest to a stage-less height-adjustable headrest, integrated cape holder, integrated holder for hand dryer, and service outlet.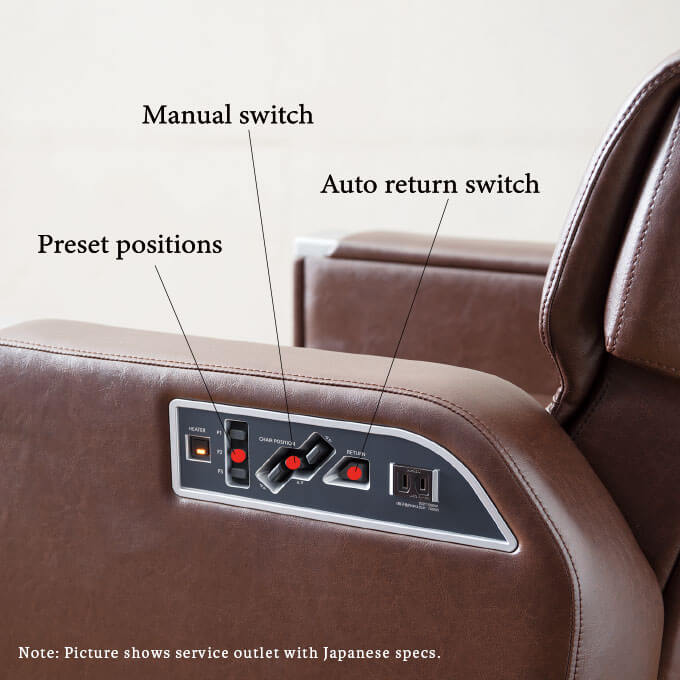 Easy-to-use control panel
Automatically adjust height,
backrest and leg rest at the press of a button.
Preset positions
Allows you to
pre-programme one-touch multiple seat positions for shampooing, shaving and other services.
Auto return switch
Returns chair to original position at a single press of a button.
Manual switch
Allows you to individually adjust chair height,
backrest and leg rest to suit each customer.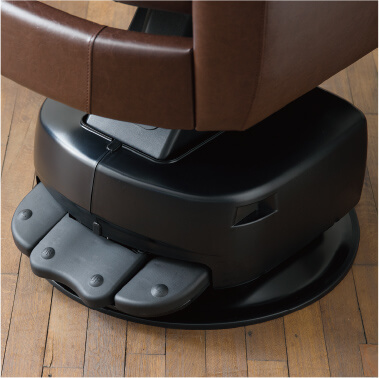 Foot switch
Allows height and lock/unlock rotation to be adjusted for smoother hands-free operation.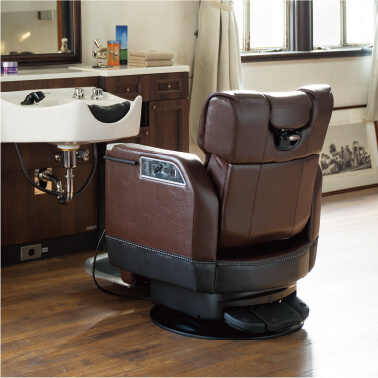 360°(lockable) rotation
Allows for free rotation so the chair will never get in your way.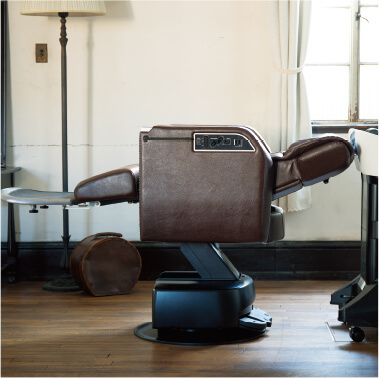 Backrest/leg rest
(independently adjusted)
Facilitates a wider range of services and enhances workability.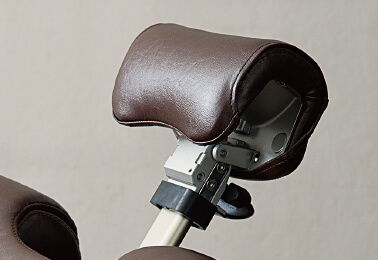 Lift-up height-adjustable headrest
(stage-less settings)
90° rotatable headrest maintains natural position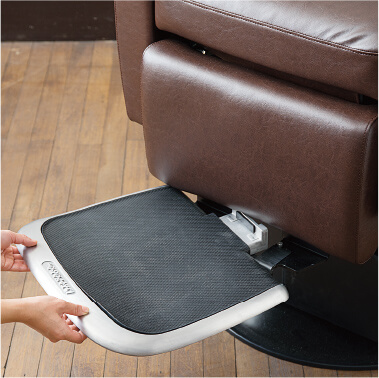 Removable footrest
Detaches easily to provide foot care service and easy access for disabled or elderly customers.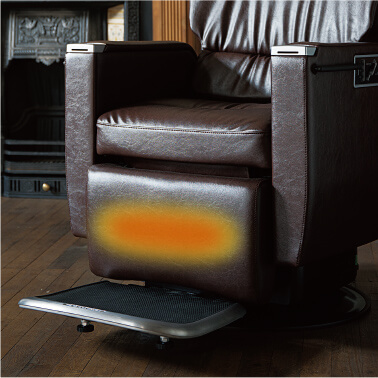 Heater
Keeps customer's legs comfortable and warm.