A compact, space-saving model that is both comfortable and efficient
W660×D1640-1860×H930
(HEIGHT OF NECK POSITION: 900)mm
FOR STANDING OPERATION
OPTION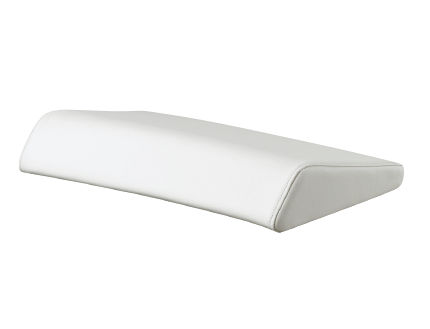 BOOSTER SEAT CUSHION
EA-YMIXIS
UPGRADE OPTION
ADJUSTABLE SHOWER HEAD
This newly-developed adjustable shower head takes optimal water volume and pressure into consideration, and offers a high degree of user friendliness.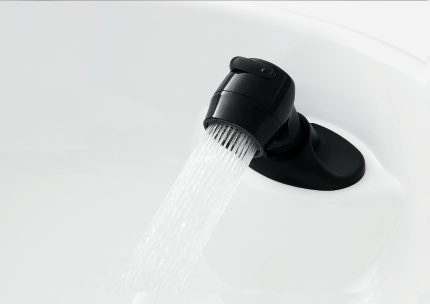 Shower mode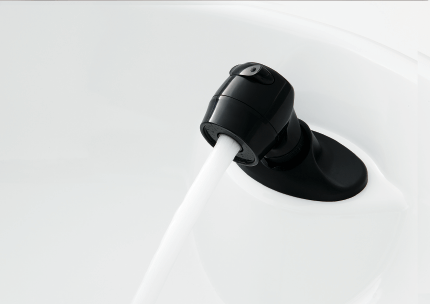 Low-splash foaming mode
The product can be switched between shower and low-splash foaming mode, depending on the desired treatment.
FEATURES
Newly-conceived reclining position provides both comfort and efficiency.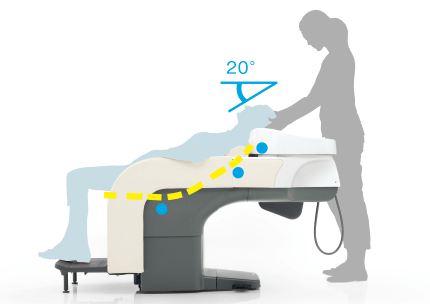 Face angle is held steady while customer reclines, making it easier to provide services.
Back and neck stay straight, minimising strain on the neck.
Comfortably positioned between seated and lying down, the customer can relax―and even take a snooze.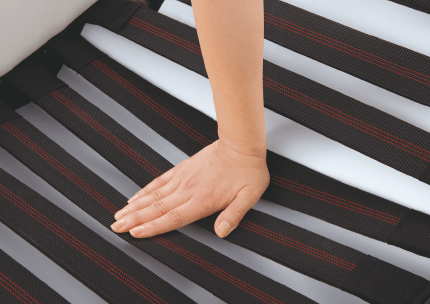 A series of independent belts supports the seat cushioning.
Each belt takes in and disperses the body weight being applied to different parts of the chair at varying angles.
Specifications ensure work efficiency.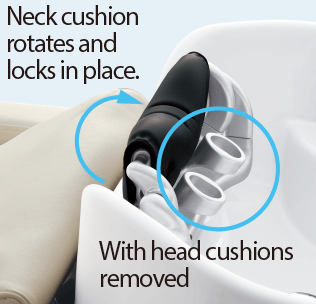 The new neck device makes shampooing easier even on customers wearing perm rods.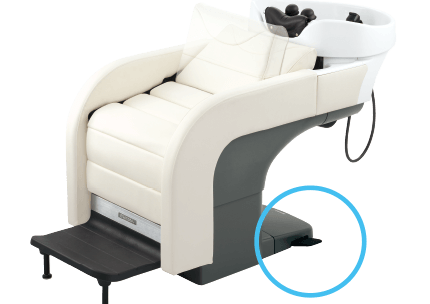 The foot pedal enables the recline of the chair to be quickly adjusted to the most suitable position.
Footrest assists customers who might need it.
For shorter customers or others who might need it, this slide-out footrest can make it easier to get in and out of the chair smoothly and to sit comfortably.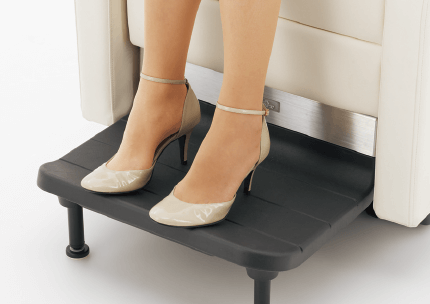 Regular position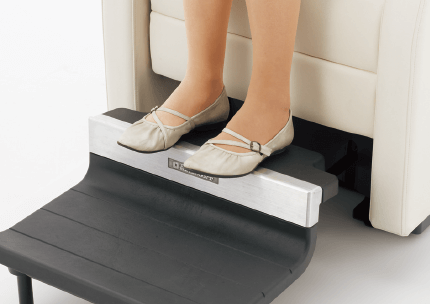 For shorter customers
Height of neck position
For seated operation (EX-YMIXIL) : 820mm
For standing operation (EX-YMIXIH) : 900mm
*Selectable at purchase
FEATURES
(COMMON TO THE YUME SERIES)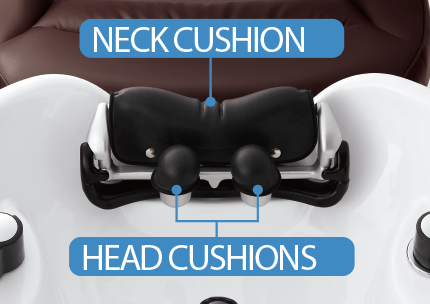 Comfortable neck device
Two head cushions and a neck cushion provide support with good balance on three points, reducing neck strain.
Maintains optimal position even during long treatments.
*1 set of HEAD CUSHIONS [EA-YMH2] and NECK CUSHION [EA-YMN] included with the unit.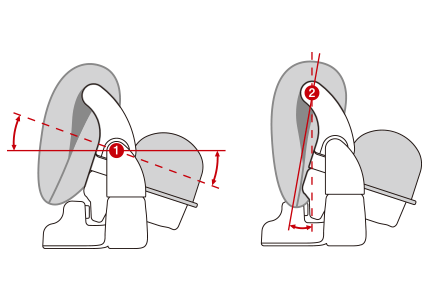 Diagram of the mechanism
Two-axis rotating structure fits the neck regardless of any shape and body type.
OPTIONS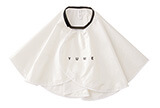 YUME SHAMPOO CAPE (PEARL WHITE) [EA-YMCP]
RELATED EQUIPMENT