Select functions to suit your needs, from simple functions tailored to aging care such as steamer and ultrasonic care to the full specifications.
NOAGE enables salons to select functions to suit their treatment services, from basic skincare to full esthetic treatments.
VARIATIONS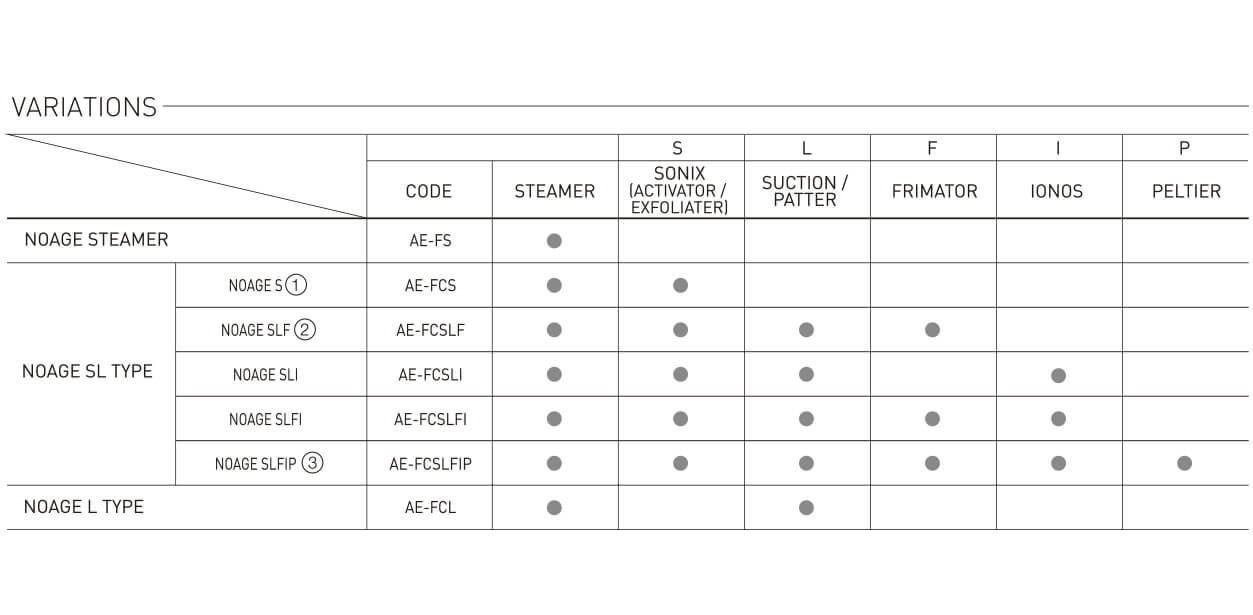 STEAMER AND OTHER FUNCTIONS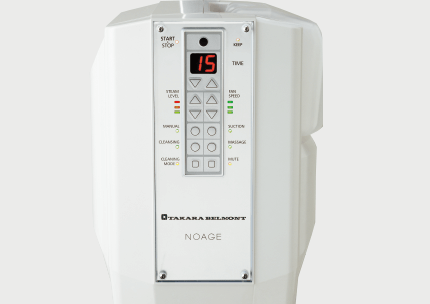 STEAMER
Provides a diversity of steams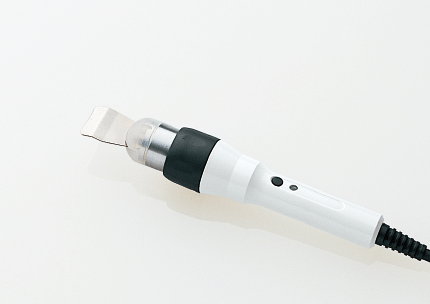 EXFOLIATER
Deep cleansing through ultrasonic vibrations removes debris as deeply as
the micro level.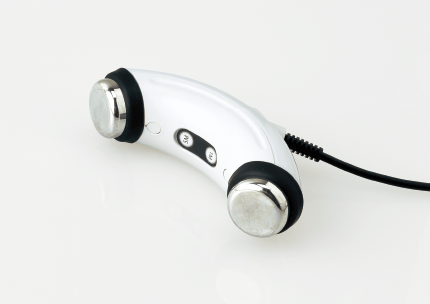 ACTIVATOR
The combination of two types of ultrasonic vibrations provides total care, from the skin's surface layer to problems deep within the skin.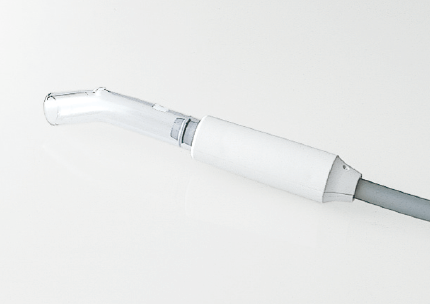 SUCTION (Vacuum)
Sucks debris from pores, creating clear skin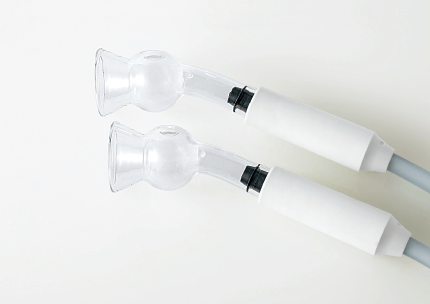 PATTER
Adding delicate vibrations to tone-up the skin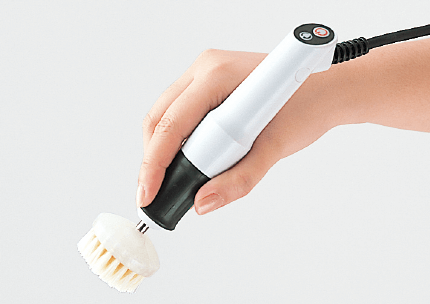 FRIMATOR (Brushes)
The detergency and comfort that only a brush can provide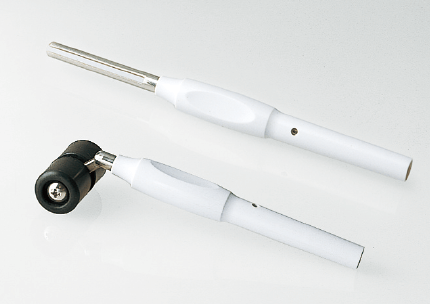 IONOS (Galvanic)
The power of electric current increases penetration ability for one-rank-higher effects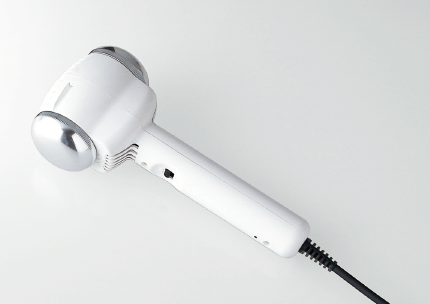 PELTIER
Maintain healthy skin with hot - cool treatment