The comfortable details that facilitate ease of use exactly as intended make this the ultimate men's chair, refining salon services to an extreme degree.
W700×D1020-1280×H910 (STROKE 280)mm

OPTION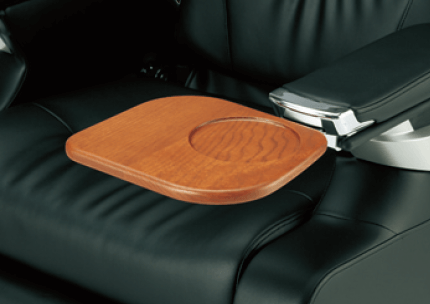 SERVICE TABLE
EX-95T
FEATURES
Shock-absorption mechanism
The standard shock-absorption feature enables the customer to be lowered smoothly to a comfortable
full-flat posture.
*Prime type and Full-flat type only
*The shockless mechanism is equipped with up/down and backrest movement.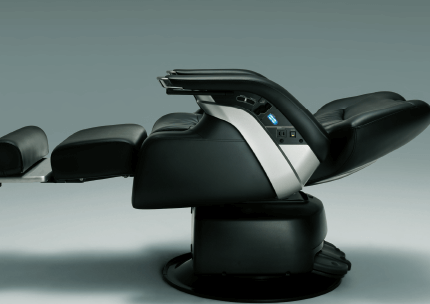 Full-flat leg rest
The footrest rises together with the leg rest to a nearly horizontal position so as to enhance customer comfort.
This feature supports the expansion of new salon services, such as full-flat shampoo, head spa, and facial care.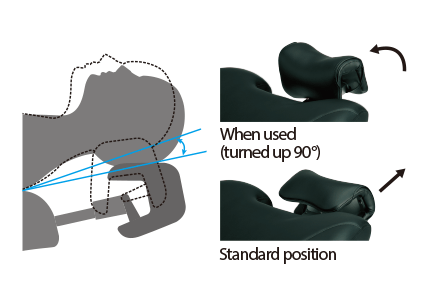 Lift-up height-adjustable headrest
(Luxe type, Prime type, and Full-flat type only)
The height of the headrest can be changed through a 90° rotation lift-up mechanism, and the gently curving shape comfortably support the customer's head and neck.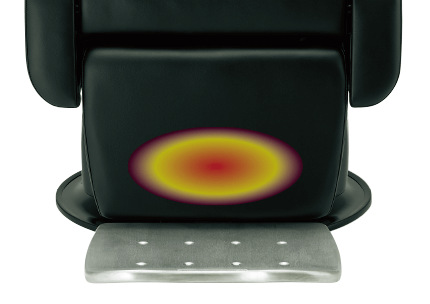 Leg rest heater
The leg rest is equipped with a heater, which gently warms the legs to ensure an even more relaxing time during shaving or facial care.
*Prime type and Full-flat type only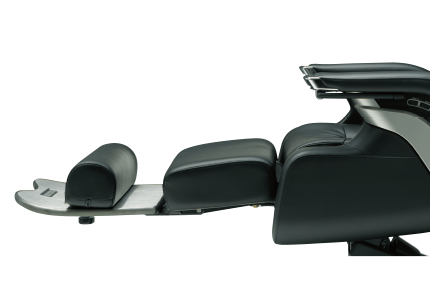 Foot cushion
(Full-flat type only)
The separate foot cushion comfortably supports the customer's lying posture.