SOLID COMFORT―Abundant comfort in simple figure.
The valuable time flows at a leisurely pace in salon with the INOVA-EX.
W615×D1090-1330×H920 (STROKE 280)mm

OPTION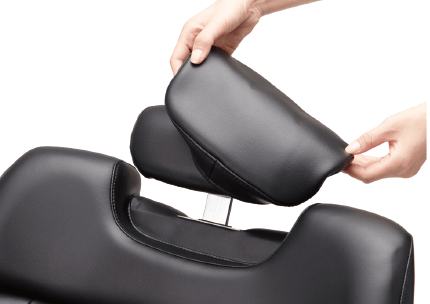 HEADREST COVER WITH EXTRA CUSHION
EX-IVFMC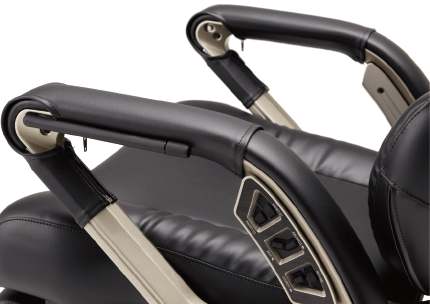 ARMREST COVERS
(2 pcs. as set)
EX-IVFTC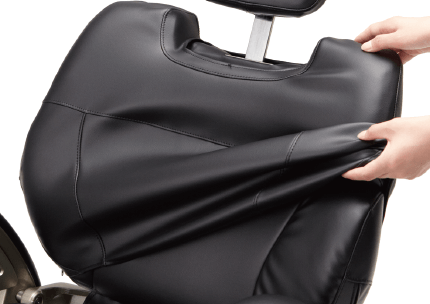 BACKREST COVER
(for fixed backrest)
EX-IVFSC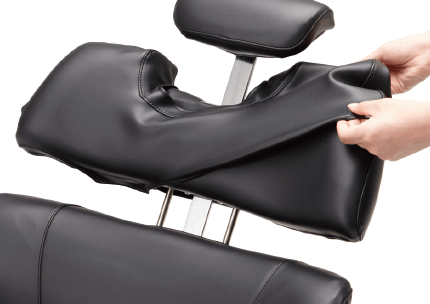 BACKREST COVER
(for detachable backrest, upper & lower)
EX-IVFSBC
FEATURES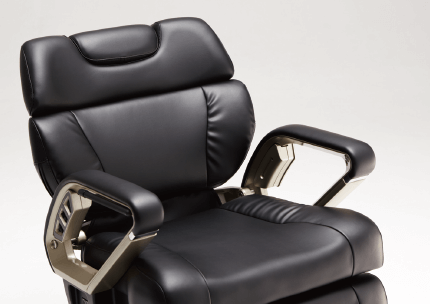 Quality seating comfort
The chair uses soft, stretchy ES upholstery that snugly fits and embraces the customer's physique for seating comfort.
The gathering design produces an impression of high quality.
*Backrest gatherings may vary from product to product.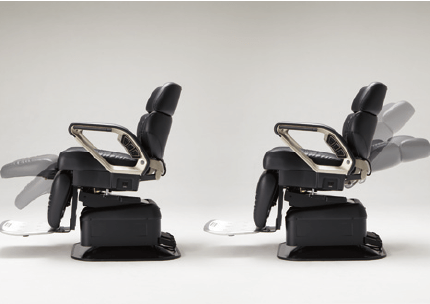 Individual movement
Individually adjustable leg rest and backrest for work efficiency in limited space and variety of service. (AB-IVFT/IVFW only)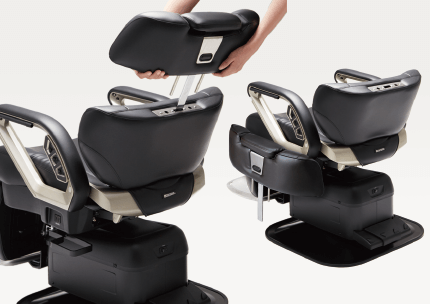 Detachable backrest
User-friendly backrest for a long hair and child haircuts. Equipped with a holder for the backrest.
(AB-IVFW only)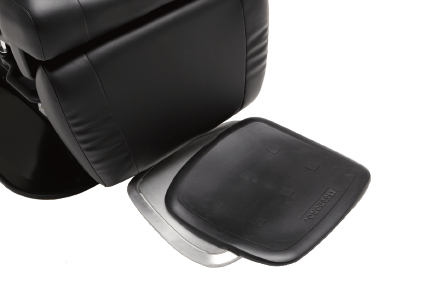 Footrest cover
(AB-IVFW only)