A simple form, natural texture of materials, and high-quality seating comfort.
Natural design for enjoying expansive space and relaxing times.
A neutral model that combines simple cushions and frames with wood materials
W536×D866×H832mm
FEATURES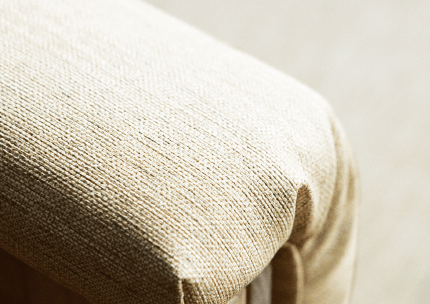 Upholstery with fabric texture
A newly selected vinyl upholstery, with unique and unadorned feel of fabric, is used. (used on #01 and #03).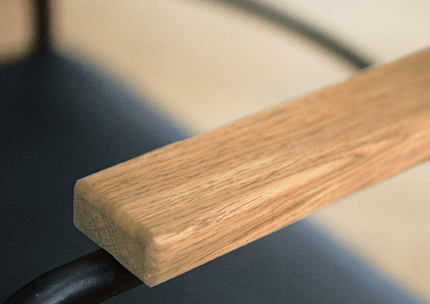 Natural wood
Plentiful natural wood is used for each part. The tone and grain of the wood is highlighted to create appealing and unique variations.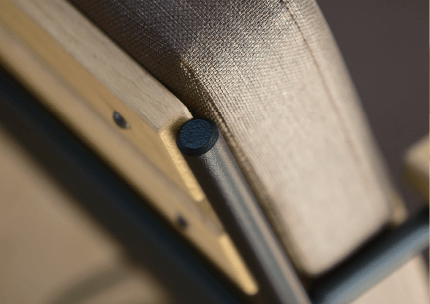 Iron frame
Irregularities are intentionally formed in the surface of the black iron frame to create a finish with the feel of a rough material.
RELATED EQUIPMENT