Novel BINA combines old and new materials.
A collaboration series with BINA, a furniture brand with redefined eco design.
The soft armrests and metal frame feature an aged finish that conveys
the meticulous skill of the craftsmen.
W530×D840×H835mm
FEATURES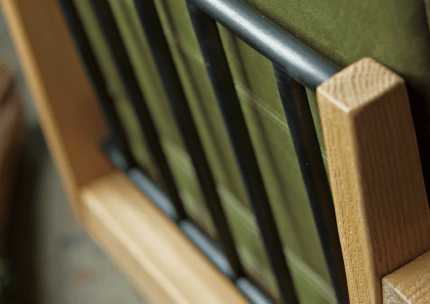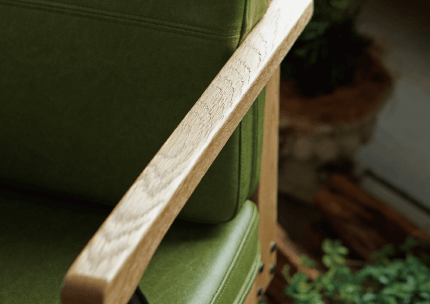 A model that reflects the back view, which combines metal with an aged finish and the wood frame with a scrubbing finish.